Eustis Estate
A Cozy Nook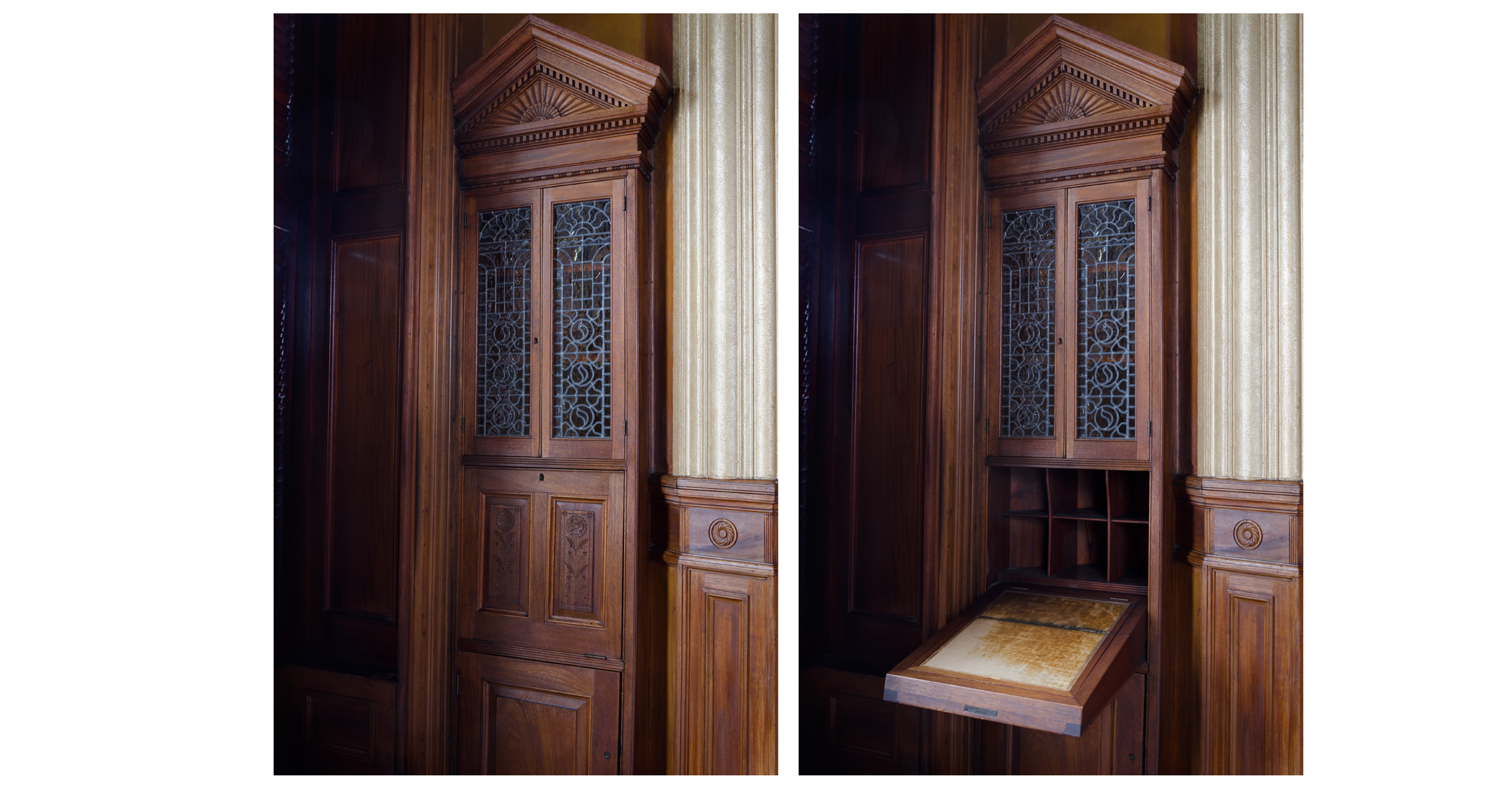 A tiny writing desk tucked into the corner of the fireplace alcove appears to be a cabinet. It opens, however, to reveal a fabric desktop with small cubbies to store writing materials and correspondence.
The fireplace alcove served as a warm space on a cold day. The south-facing windows heat the room and the floor tiles radiate heat from hot water pipes in the floor. A thick velvet curtain once installed behind the arch could be closed to keep the heat contained.
These thermal imaging photos show the heat radiating from the hearth in an otherwise cool room. The red indicates warm temperatures and the blue indicates cooler temperatures. The temperature recorded in the upper left corner indicates the temperature at the cross-hairs in the center of the image.