Eustis Estate
Artful Stories coming soon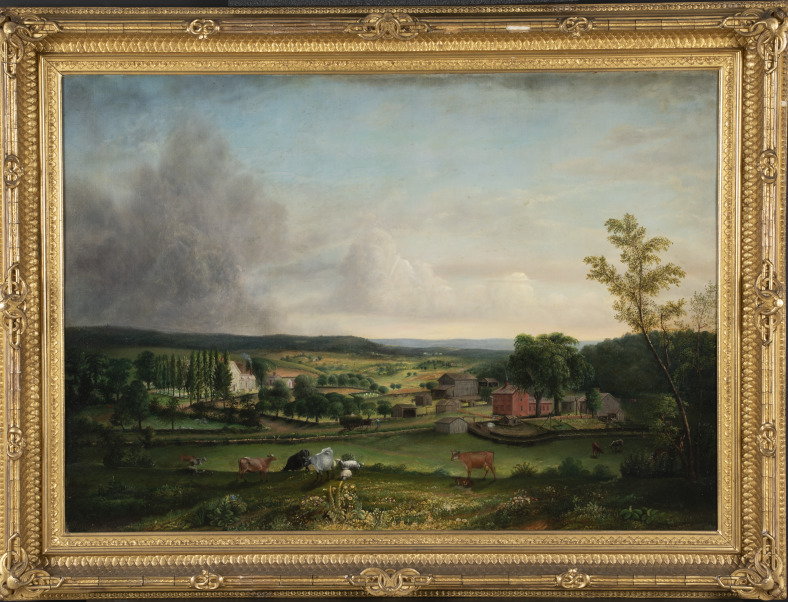 This fall, Historic New England presents Artful Stories at the Eustis Estate in Milton, Massachusetts. For the first time ever, forty-four of the finest works of art from its collection will be on display together.
Artful Stories: Paintings from Historic New England is a fresh look at the regional stories told through art—stories about the people who sat for portraits, the artists, the owners, and the places. It offers audiences a chance to see exquisite works of art made in or about New England spanning more than 200 years and to develop a deeper understanding of New England's artistic legacy.
The exhibition brings together paintings from ten different house museums as well as from Historic New England's storage facility, offering a one-time opportunity to compare and contrast paintings never before seen together. The paintings that are usually displayed at Historic New England's house museums are often viewed from across a room or in the context of the house's story. Artful Stories presents them as intriguing artworks and allows visitors to see them up close.
Artful Stories is organized around several themes, including New England's People, At Home in New England, Land and Sea, and the Wide World.
Portraits range from a lovely Gilbert Stuart painting of the pioneering educator Clementina Beach to an upholsterer at work to Richard Haynes's 2018 interpretation of Cyrus Bruce, an African American who worked as a servant for New Hampshire Governor John Langdon. There are a number of domestic interiors including two paintings done by unknown artists that are still being researched and an affectionate rendition by Ella Emory of the parlor in the Cushing family's ancestral home in Hingham, Massachusetts. One of New England's iconic landmarks, Mount Chocorua in the White Mountains of New Hampshire, is in the exhibition, as is the work of Edward Mitchell Bannister, one of very few African American painters to win recognition in the nineteenth century. New Englanders' love of Venice is reflected in a painting of a canal complete with gondolas and a much earlier depiction of the Piazza San Marco. These and others are among the best paintings in Historic New England's collection.