Eustis Estate
Derrick TePaske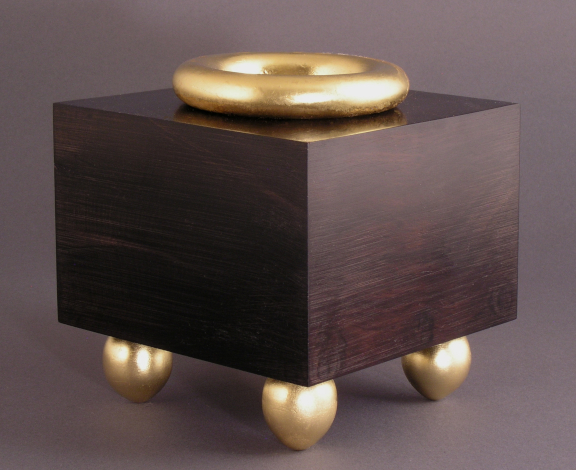 Derrick TePaske has three pieces in the show, which all draw upon the are of the past and honor ancient artists who came before him. Here's his statement on the works:
"As a professor of media studies, I am primarily concerned  with theoretical principles and digital production methods. In purposeful contrast, my art involves wood and other  common materials, employs tools and processes  which are decidedly low tech, and results in unique and  very tangible objects. I have always been interested in classical forms, the ancient, the primitive, and the strange. I sometimes joke that "the older I get, the older the art that I love."
The Reliquary Furcula: A Shrine to Wishes was the first of a group of pieces I am currently working on, which relate to reliquaries and ossuaries, traditions which have existed in various cultures for many centuries, and for reasons both religious and secular.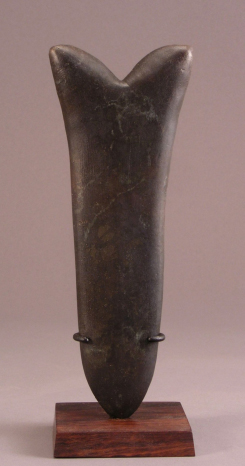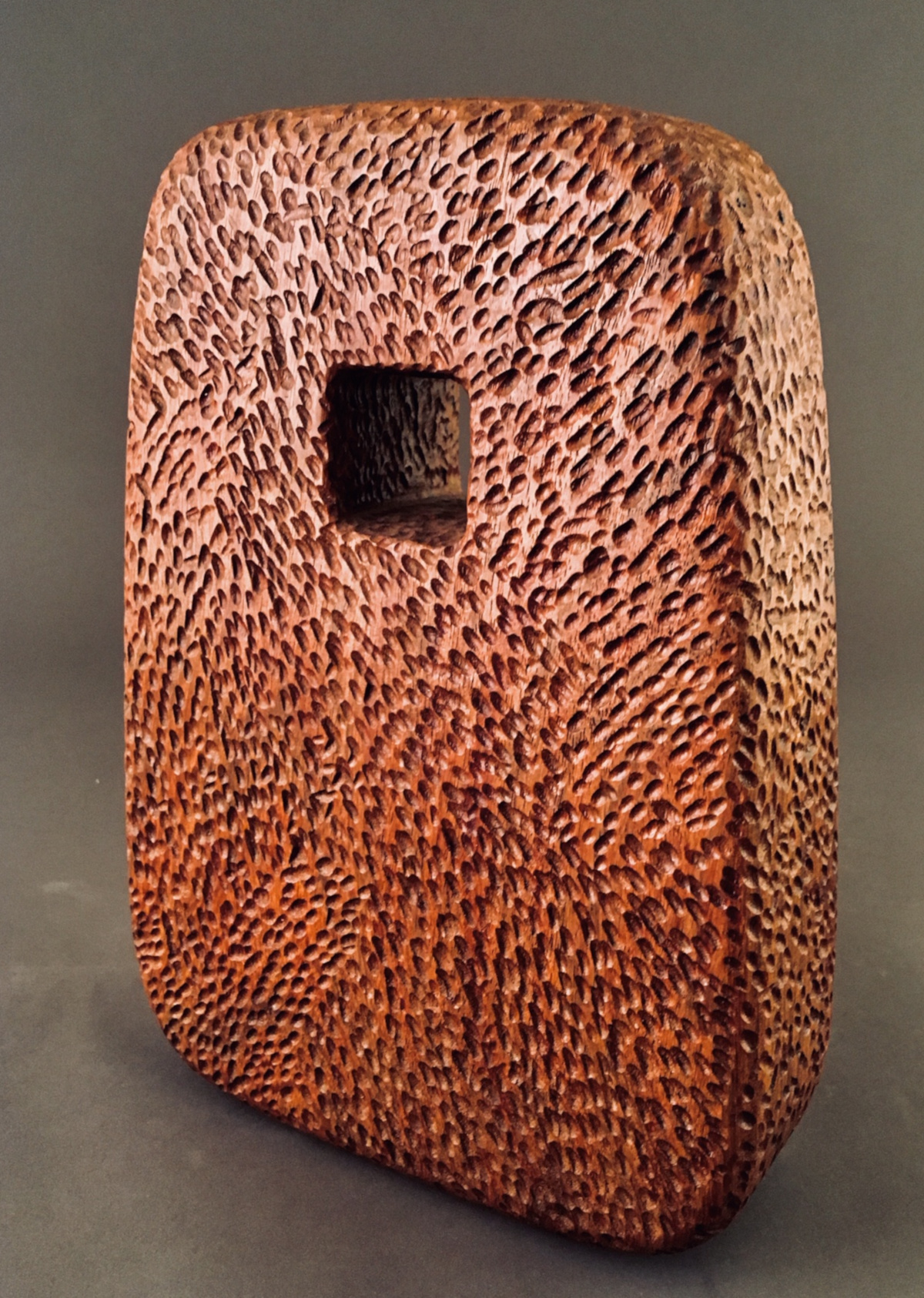 Homage: Knife is a cast bronze version of an ancient Egyptian pesh-kef knife, one of the earliestknown specialized medical instruments. Originally stone blades with handles, and dating from about 4000 BCE, they were originally used to cut a newborn's umbilical cord. Later, in stylized form and as part of another sort of "birthing," they came to be used in "opening of the mouth" burial ceremonies, which allowed the deceased to eat and drink again in the afterlife. 
Homage: Anchor takes its form from the large stone anchors recovered in the early 1980's off the coast of Turkey from the wreck of the Uluburun, the oldest shipwreck ever recovered, and dating from about 1300 BCE. This African rosewood version is one of three I have made; another is life-sized at about 24" tall and made of ebonized elm; the third, at 6 inches tall, is a cast bronze miniature (but at least it will sink, like a respectable anchor).