Eustis Estate
Changing Landscape Exhibition intro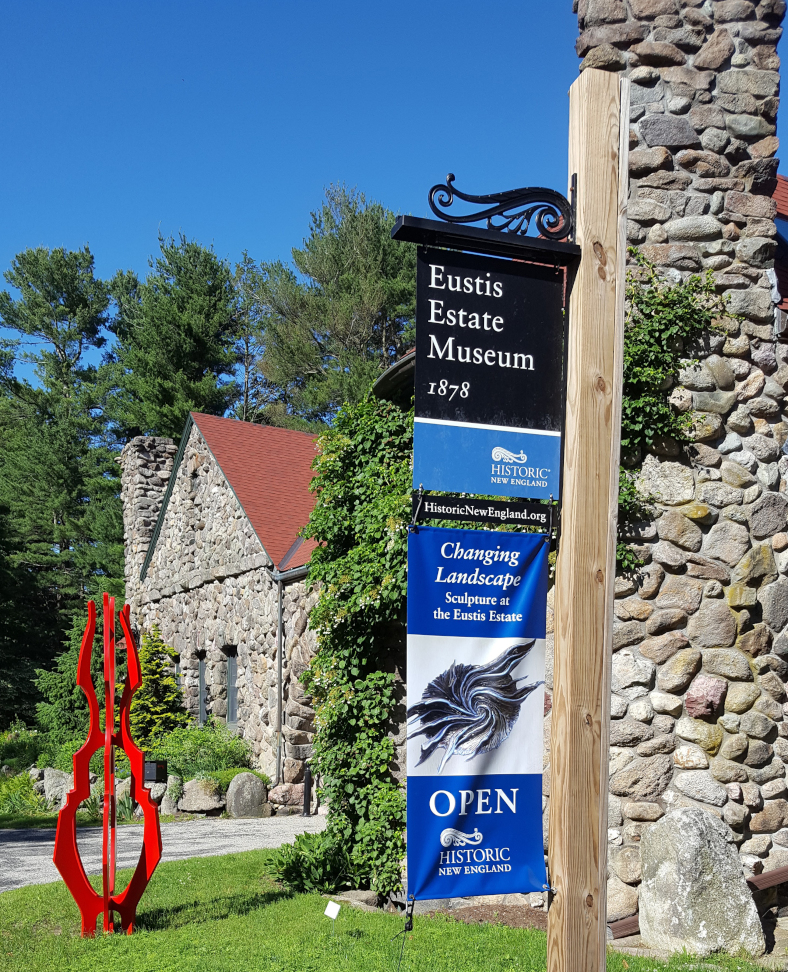 Historic New England and New England Sculptors Association (NESA) present Changing Landscape: Sculpture at the Eustis Estate, June 1 – November 3, 2019.
More than eighty contemporary sculptures by members of NESA fill the grounds and the three galleries on the second floor of the Eustis Estate. The estate, in an eighty-acre picturesque setting at the base of the Blue Hills, is the perfect backdrop for art that uses material related to landscape and the environment.
Changing Landscape explores how sculpture has an impact on its environment and enhances a visitor's experience. The art can become an integral part of a garden, start a path, or create a focal point. Visitors can walk among the strategically placed sculptures and see their surroundings in a new way. The theme and location of the show connect the past to the future and represent Historic New England's commitment to landscape preservation.
Below you will find additional material from the sculptors of some of the pieces in the exhibition including artist statements, process and technique information, audio and video interviews, and additional images.