Eustis Estate
Bed Chamber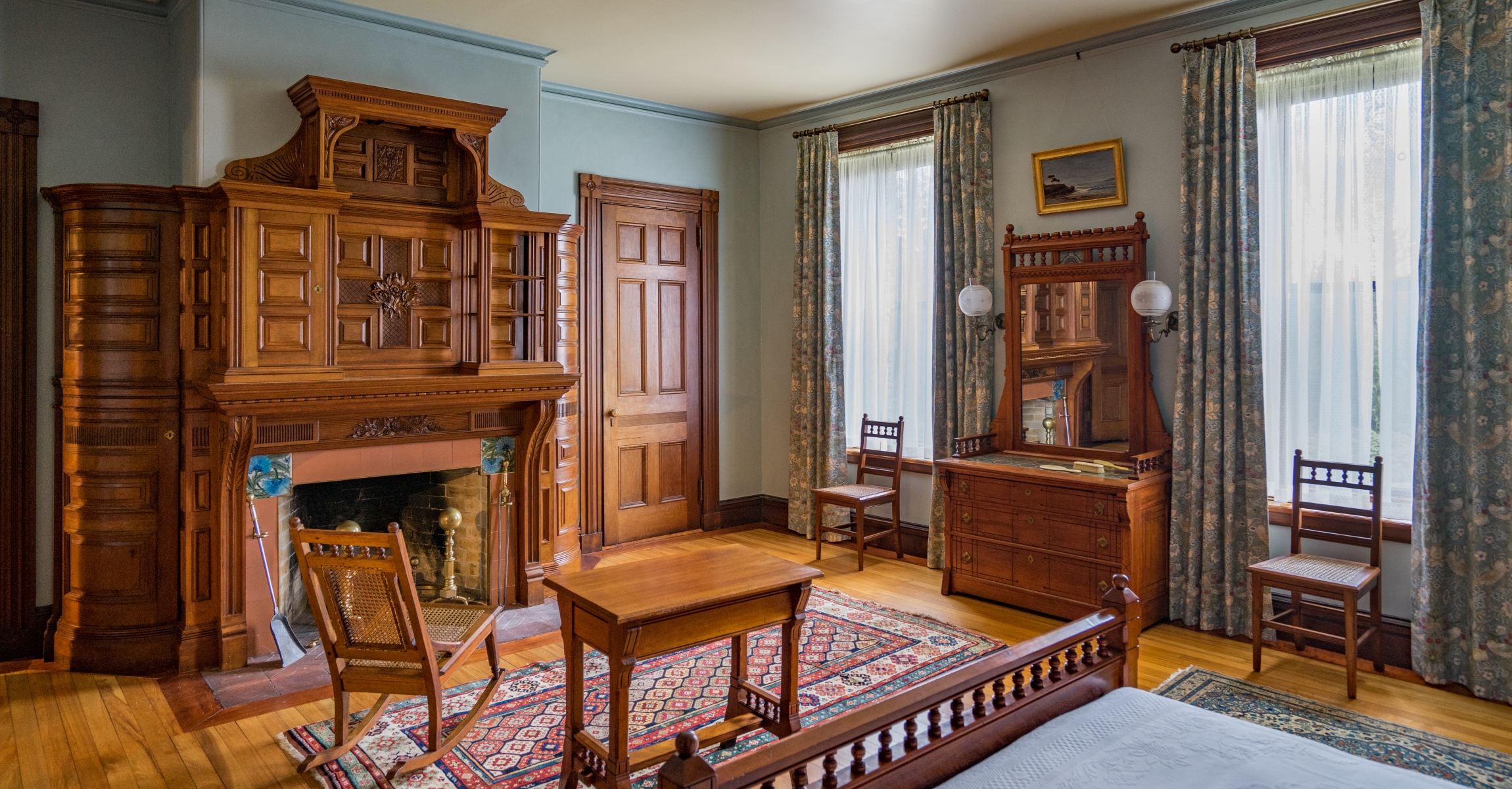 This suite of three rooms (chamber, bath room, and dressing room) was used by W.E.C. and Edith Eustis. The bath room contains a tinned-copper tub, marble sink, and double set of storage drawers.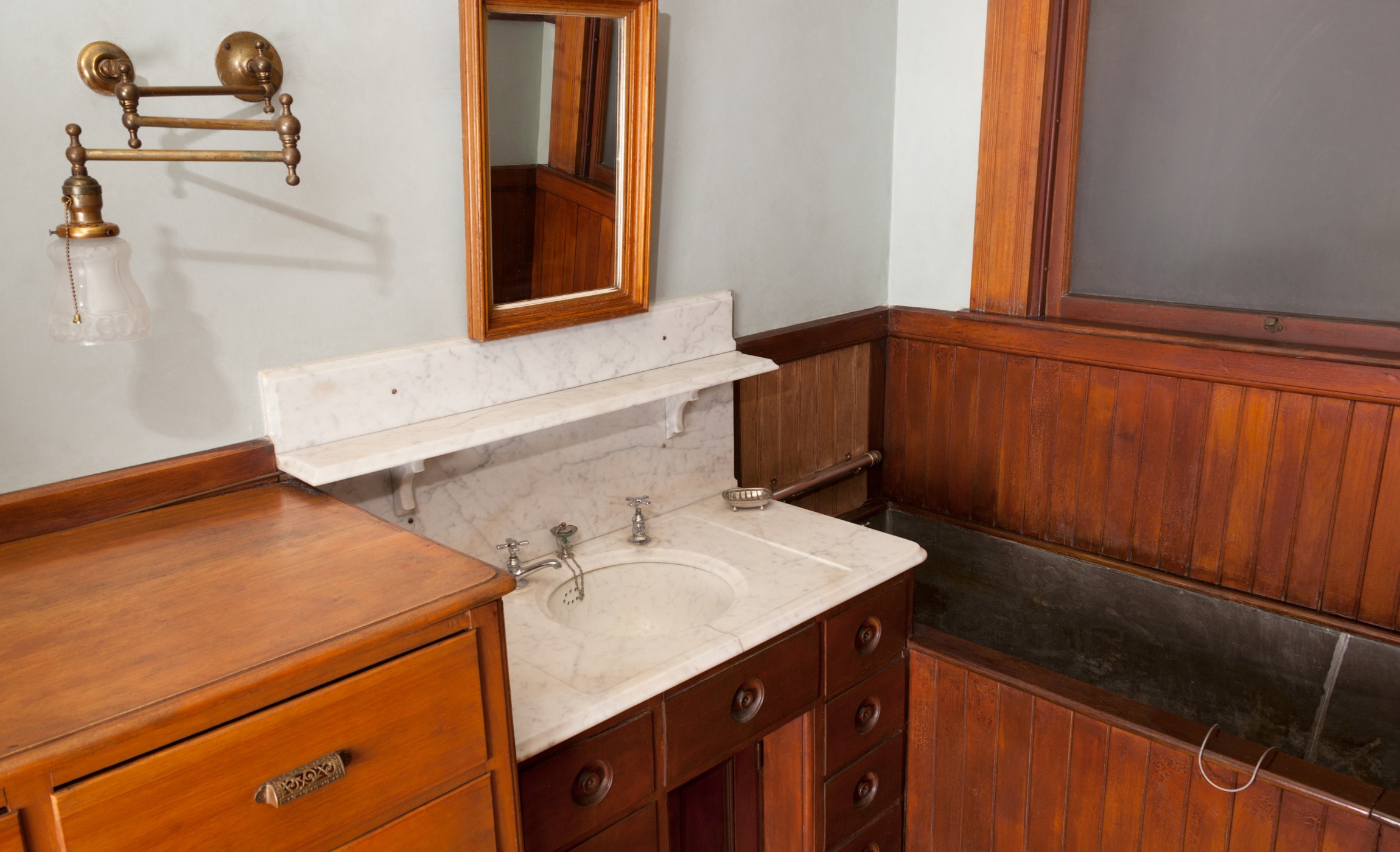 The dressing room contains an additional sink and provides light into the bathroom through an interior window.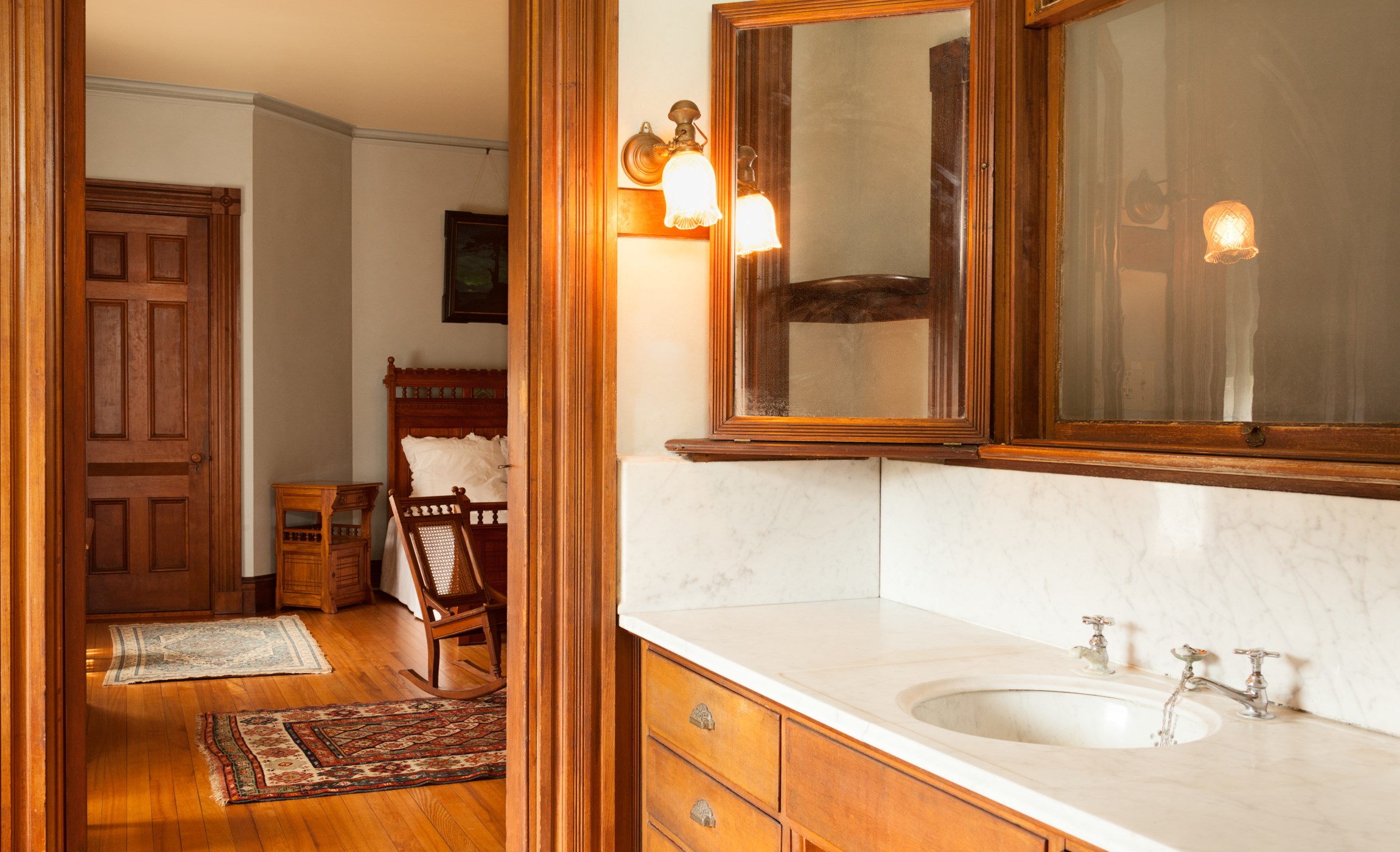 The bed chamber is dominated by a decorative mantelpiece with paneled corner wardrobes. The carvings on this elaborate fireplace surround are among the finest in the house. It features a pair of decorative tiles by William De Morgan, a high-end producer of art tiles and ceramics during the last quarter of the nineteenth century. Three unused, identical tiles of this design were found in the basement, allowing us to identify them based on the maker's stamp on the back. This particular mark dates the tile to 1872-1881 during the Chelsea period of De Morgan's firm.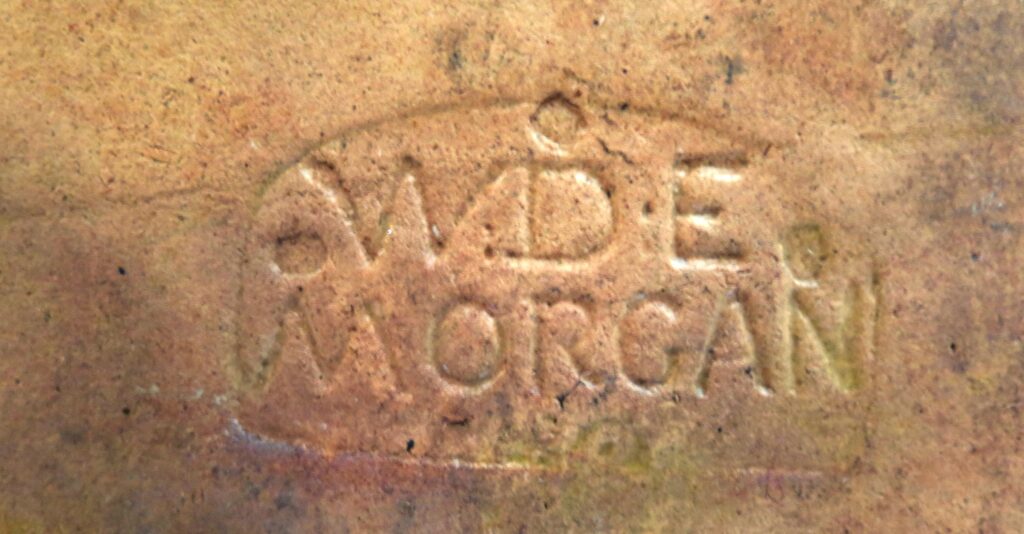 Bed Chamber Furnishings
Click on each image to take a closer look and learn more about each item