Eustis Estate
View of Boston across the Flats
Ernest Wadsworth Longfellow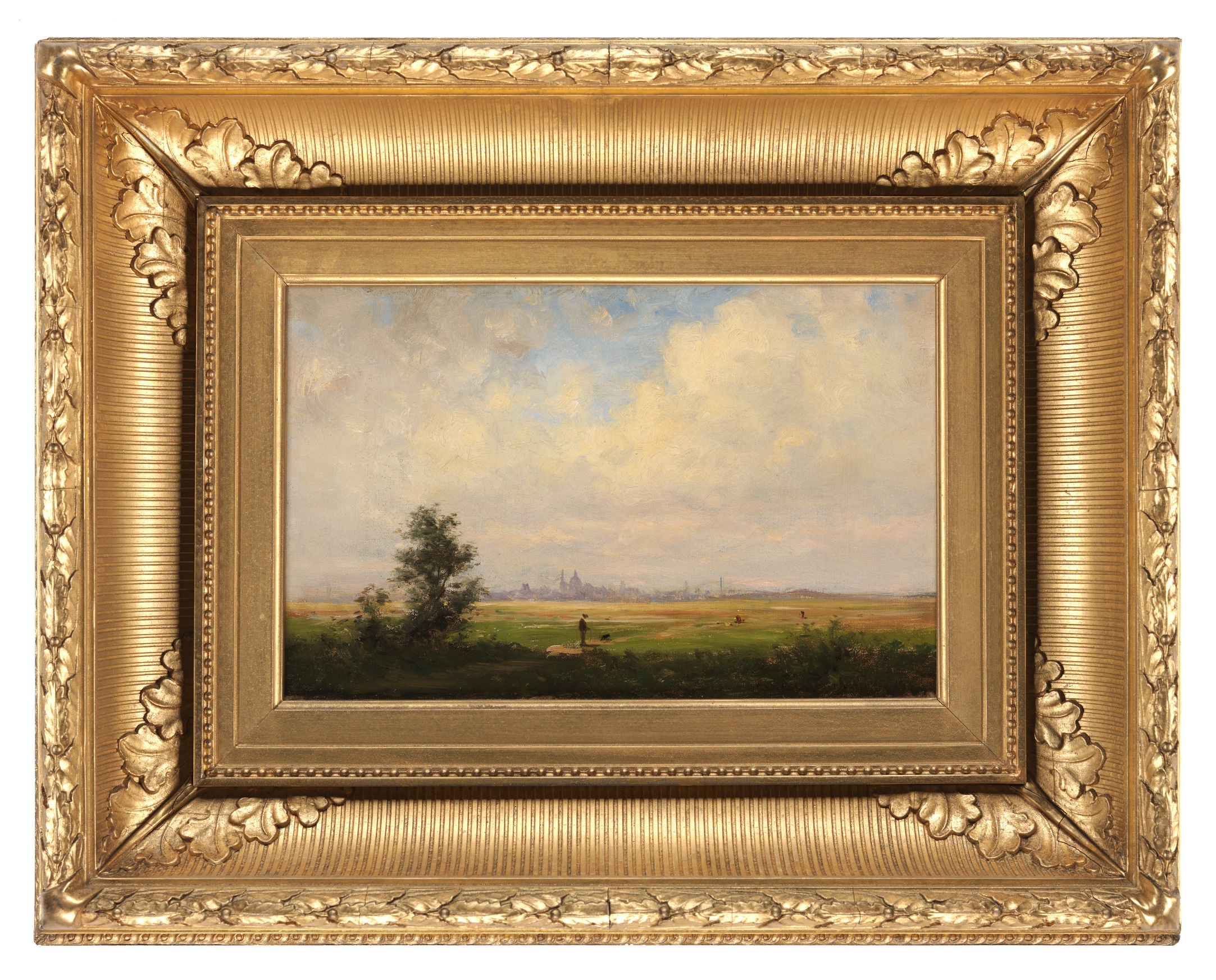 Where Is This?
Ernest Wadsworth Longfellow made this scene of Boston while looking west from Winthrop, probably from Point Shirley. In the twentieth century, landfill was added to the flats to create the area that has become Boston Logan International Airport. This detail of a U.S. Coast Survey chart offers a view of Boston Harbor in 1863, almost fifteen years before Longfellow painted this scene. Colored in brown, the flats are seen to the right of Boston's historic center.
Boston Landmarks
Longfellow has included some recognizable Boston city landmarks in the distance, which have been identified by Charles Sullivan of the Cambridge Historical Commission. Click the hot spots to highlight the buildings in the 1876 skyline.
Massachusetts State House
Click on the hot spots
to learn more
Longfellow's House and Studio
Ernest Wadsworth Longfellow posed for a series of professional portrait photographs taken in his custom-built studio at Coolidge Point, Manchester, Massachusetts. Notice the diversity of subject matter that he painted, including landscapes, portraits, figures, and narrative scenes. Like many of his colleagues on both sides of the Atlantic, Longfellow used such photographs to foster his reputation as a gentleman-artist. For example, he is seen here holding a palette and brush while wearing a spotless suit in which he surely had never painted. Earlier generations of New Englanders had often perceived artists as uncouth, decadent, or unproductive. Here, by contrast, Longfellow's personal elegance and prolific output are very much in evidence.